---
---
BINARY DAYTIME AFFIRMATION DOWNLOADS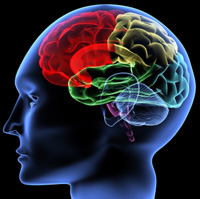 MP3 format only - Just $19.95 each!
Enjoy the affirming and reprogramming power of hypnosis - during the daytime!
* * * Use with caution when operating a motor vehicle * * *
It all started when I was traveling to Los Angles recently...
While in the airport, I had my iPod. And I thought -- what a great opportunity to listen to one of my favorite mp3 recordings - my Unlimited Confidence mp3.
I always find my Unlimited Confidence mp3 to be a fantastic boost. But, like all my usual Power Your Mind hypnotherapy recordings, it was really designed for night-time use.
This is because it features music and relaxation suggestions (to help you reach Alpha state and tune out all of the unimportant stimuli). There is also a suggestion at the end telling you to go to sleep and wake up in the morning.
Of course at the time I was walking through the airport, so I did not want to go into the usual light hypnotic trance. And of course didn't want to go to sleep!
It then occurred to me how powerful it would be to have the hypnosis Script available to listen to. The Script is basically the dialog part of the hypnosis recording, responsible for causing positive change.
By listening to the Script alone, I could hear it - and benefit from it - while walking through the airport. And without getting drowsy!
So, when I returned home, I had my sound engineers create the Daytime Affirmation Downloads.

Then, I thought how wonderful it would be to create something even more amazing. I consulted with my sound engineers and they told me that they could offset the left and right channels (speakers) of my Daytime Affirmation Downloads. Here's what they did:
They took the Daytime Affirmation Downloads and created a 10 second delay in the right and left channels (speakers). So, these new recordings sound exactly like the Daytime Affirmation Downloads except that the exact same words are repeated in your right ear (or other speaker) ten seconds after you hear them in the left ear (or speaker).
The binary effect allows the words to go more directly to your subconscious mind, since your conscious mind will be hearing different words in each ear. Normally, your conscious mind can listen to recordings and critique as it listens. For example, I may be saying, on a recording, "You will lose weight." However, your conscious mind can hear those words, critique them, and say, "No I won't." With the binary recordings, your conscious mind has a difficult time keeping up with the words, so the positive words go straight to your subconscious mind!
CLICK HERE for Binary Daytime Affirmation Downloads now available!
Now you too can enjoy the affirming and reprogramming power of hypnosis - during the daytime! You'll see a new you and you'll feel great about it! See you at the top --
BINARY DAYTIME DOWNLOADS
BY STEVE G. JONES, M.Ed,
CLINICAL HYPNOTHERAPIST
Steve G. Jones has been helping people improve their lives with hypnosis for over 20 years... now it's time for him to help YOU!
Binary Daytime Affirmation Downloads are just the half-hour scripts from the full hypnosis recordings without any music or relaxation suggestions. The sound engineers have removed the other half-hour (the part with the relaxation suggestions).
Binary Daytime Affirmation Downloads are a completely safe, straightforward, drug-free and 100% natural alternative.
They are extremely effective and can help you:
Enjoy the affirming and reprogramming power of hypnosis - during the daytime!
Power your mind to be charged with focused encouragement for positive change
Boost and reinforce the positive change caused by the related full hypnosis CD or MP3

Steve G. Jones is a graduate of the University of Florida and is certified as a Clinical Hypnotherapist by the National Guild of Hypnotists and the American Board of Hypnotherapy.
This program was recorded and mastered in a professional recording studio in GA by world-class engineers using state-of-the-art digital technology.
*NEVER PLAY THIS HYPNOSIS RECORDING IN A MOVING VEHICLE*
*IF YOU ARE UNDER THE CARE OF A PHYSICIAN CONCERNING THE CONDITION YOU WILL BE USING THIS PROGRAM FOR, PLEASE CONSULT YOUR DOCTOR BEFORE BUYING*
*PRODUCTS AND SERVICES OFFERED ON THIS WEBSITE ARE IN NO WAY INTENDED TO REPLACE THE ADVICE OR TREATMENT OF A TRAINED AND LICENSED PROFESSIONAL. ALWAYS CONSULT A TRAINED AND LICENSED PROFESSIONAL FIRST BEFORE USING ANY OF THE PRODUCTS OR SERVICES ON THIS WEBSITE.*
Copyright ? 2008 MG Discount Inc. In Partnership With Steve G. Jones.